Robbie Rice Gries
Founder of Priority Oil & Gas LLC., is the first woman to graduate from Colorado State University with a degree in geology and the first woman to serve as president of the American Association of Petroleum Geologists. Actual President of Geological Society of America.
EVOLUTION OF WOMEN'S CAREERS IN PETROLEUM GEOLOGY: ONE HUNDRED YEARS
Robbie Rice Gries
President of GSA, Priority Oil & Gas, USA
American female geologists joined the petroleum workforce as a result of the U. S. entry into WW I in 1917. Men were either conscripted or joined the military in droves and left the petroleum company staffs decimated at a time when petroleum demand was exponentially increased. This was shortly after petroleum geologists themselves had gained respect in the industry, which had previously been ridiculed and disregarded.
Early male exploration geologists, having themselves experienced prejudiced, seemed to embrace their female colleagues with acceptance and empathy. Giants of the petroleum industry such as Sidney Powers, Everett DeGolyer, and Wallace Prattnot only hired women, they mentored and promoted them within their companies, they sponsored them and invited them into budding professional societies such as the American Association of Petroleum Geologists, the Houston Geological Society, the Society of Exploration Geophysicists and the Society of Exploration Paleontologists and Mineralogists (SEPM). They sponsored them to become Fellows in the Geological Society of America.
The negative side for women in this era was that they were paid significantly less than the men. And, as per the societal dogma of they day, they were forced to quit their jobs when they married. Married women, even school teachers, were not allowed to work. Most early women in petroleum forfeited their careers for marriage. The few that didn't were heroic.
The discovery in 1921 by female geologists in Houston, Texas that foraminifera could be used to delineate complex stratigraphy and structure profoundly changed the economics of drilling. For the better. Suddenly over 75% of the wells drilled were using paleontology and the discovery rate skyrocketed; these were the days prior to electronic logs and geophysics. The new field of exploration micropaleontology also led to the first woman, Dorothy K. Palmer, in the industry to work in Cuba through the 1930s and 1940s—to her death in Cuba in 1947.
The hiring of women prior to WW II had slowed noticeably but WW II again provided a strong opportunity for women to work in industry. The Post War period, however, was most dismal, with societal culture determined for women to return to home and hearth. The pay discrepancy between the genders had never been equalized. The women who maintained their jobs or got new jobs either sacrificed the prospect of marriage or subjected themselves to sad discrimination—as well as accepting less pay, less professional advancement and undisguised discrimination. Men in this era lacked the empathy of the earliest petroleum explorers. During the Post WW II period, another female geologist, Dollie Radler Hall, ventured into petroleum exploration in Cuba, traveling to Cuba in 1955, 1956, 1958 during the Cuban Revolution. She was consulting for companies licensed to explore the island.
Only Affirmative Action turned the tide for women in petroleum--beginning in the early 1970's and led to equal pay, equal opportunities for promotion, and recourse for discrimination. This was the beginning a new era, not without issues, but with advantages never experienced before.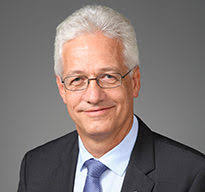 Tor Fjaeran
Tor Fjaeran serves as President in the World Petroleum Council since 2017. Before that he was VP Programme for both the Moscow and Istanbul Congresses. He is employed Statoil and is located in Stavanger, Norway.
He has previously served in different technical and managerial position in Statoil which he joined in 1980. Before moving to Indonesia as President Director in 2007 he held positions as Senior Vice President for Environment and Climate in Statoil corporate, SVP for Exploration & Development Norway and VP for Middle East & Asia. He has over many years been engaged in oil & gas policy issues in Norway, Arctic policy issues and was a member of the "Expert Committee for Arctic Policy" established by the Norwegian Government in 2002. He was for several years Chairman for both the Environmental and Energy Policy Committees in the Norwegian Oil Industry Association. He has also been member of the Executive Committee of IPIECA (International Petroleum Industry Environmental Conservation Association), been member of the HERMES Science Board, and active in both EAGE and the Norwegian Geological Society.
GLOBAL ENERGY PERSPECTIVES
Tor Fjaeran,
President World Petroleum Council
The World Petroleum Councils objective is to "promote the management of the world's petroleum resources for the benefit of all" by increasing energy efficiency, reducing energy emissions and alleviating energy poverty.
Our industry has recovered from a longer period of lower prices for our products. We see today a healthier and more competitive oil and gas industry - now investing in new projects. However, fluctuating oil prices keeps being a critical factor for oil and gas investors
We are also up against several other challenges:
Geopolitics are more unpredictable than we have experienced for a long time; this having a major impact on the oil & gas industry.
We must as an industry deliver energy to meet a growing demand and at the same time reduce our carbon footprint.
We are experiencing an energy transition where renewables gradually will play a more prominent role.
Following a period of very low investments in new projects we are struggling to replace reserves quickly to fill the gap.
Major cost reductions have led to making the industry leaner, now delivering more robust projects. Sustainability in cost reductions remain a challenge.
We must also earn our licence to operate by working closely with societies and stakeholders. Investor and public acceptance of fossil fuel companies is not given.
And not at least, and maybe the biggest challenge – be attractive to talents and the young generation.
Innovation and technology will play a significant role in how our future industry will look like. Digitalization and new ways of working are on all companies' agenda. The next World Petroleum Congress in 2020 with its theme "Innovative Energy Solutions" will be about innovation and our common oil & gas industry future.