Professor:
Kelso Riddell. Guideline Geo. Permanent representative in Cuba of Ocean Instruments.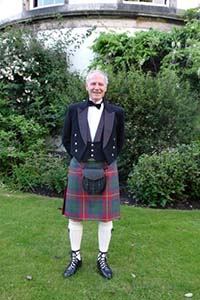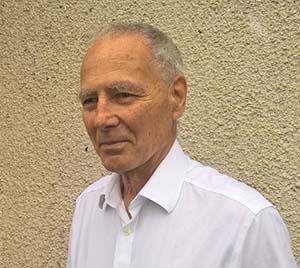 Kelso Riddell is Managing Director of Ocean Instruments Ltd, which represents manufacturers of scientific instruments in oceanology, hydrology, topography and geophysics. The main ones are McLane Research Labs, Seapoint Sensors, Zebra-Tech, Nortek, Valeport, Aquaread and the Guideline Geo group (ABEM and MALA).
His previous company manufactures underwater navigation and positioning systems and oceanographic instruments. He has forty years of experience in submarine exploration projects, installation of platforms, coastal and deep oceanology from the arctic to tropical zones. His company was the first to manufacture a current meter with solid state memory, and one of the first acoustic doppler current profilers.
He has relationships with many instrument manufacturers for oceanology, hydrology and topography, so he can help with all kinds of projects, including land survey.
Kelso knows Cuba well from end to end. He is the only person who has been up the lighthouses at the capes of Maisi and San Antonio.
In a manned submersible he has descended to 8,500m deep!
Also will participate:
Per Westholm - Guideline Geo - Commercial Manager
Carolina Larrson - Guideline Geo - Commercial Head LATAM
Diego González - Guideline Geo - Geologist / Technician LATAM
Objective: Introduce attendees to the principles, operation and use of several of the equipment and systems of the Guideline Geo Company. Swedish company with permanent representation in Cuba, which manufactures geophysical systems such as Seismic, Resistivity and Land Penetration Radar. ABEM Terrameter (resistivity), ABEM Terraloc (seismic), MALA GX (Ground Penetrating Radar)
Program:
Day 1, Friday March 29, 2019. 9am - 4pm Presentation of the TERRAMETER
Soil resistivity system.
Demonstration in the field, processing of the data and analysis of the results obtained
Day 2, Saturday March 30, 2019. 9am - 4pm Presentation of the ABEM TERRALOC
Seismic system
Demonstration in the field, processing of the data and analysis of the results obtained
Day 3, Sunday March 31, 2019. 9 am - 4pm Presentation of the MALA GX
Geo radar system (GPR - Ground penetration radar)
Demonstration in the field, processing of the data and analysis of the results obtained
Place:
Salon at the Palco Hotel